School of Social Work Alumni Association Scholarship Fund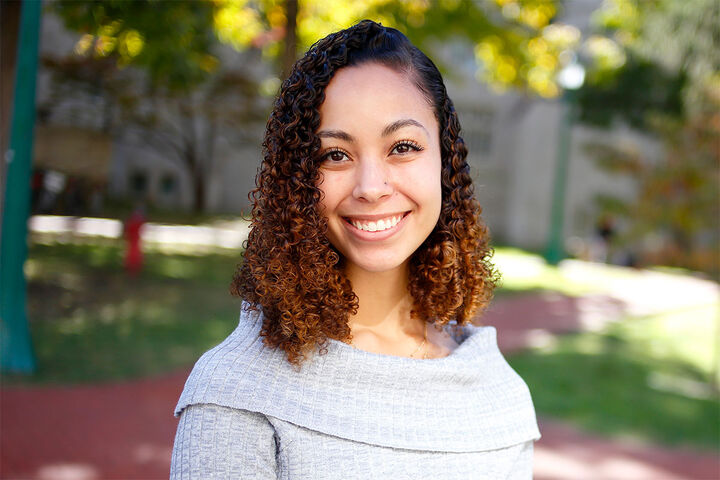 School of Social Work Alumni Association Scholarship Fund
Social Work
Social work students are not exempt from the rising cost of higher education: The Council on Social Work Education found that graduates with a bachelor's degree in social work are in debt at an average of $29,323 and those with master's degrees have an average debt of $46,591. Your gift to the School of Social Work Alumni Association Scholarship Fund will reduce financial anxiety for social work students and allow them to focus on their education.
Additional Info
This endowed scholarship supports social work students who demonstrate financial need and achieve the highest academic standard, as the recipient must be in the top 10 percent of their class. The recipient must also set an example for others by their service to the School of Social Work and/or the broader community. Students in the bachelor's, master's, and doctoral programs are eligible to apply.
Gifts from donors like you have impacted these students' lives and education, affecting their ambitions and ability to achieve them.
Thanks to the generosity of our donors, we've been able to award this scholarship each year. With a gift to the School of Social Work Alumni Association Scholarship Fund today, you will help us continue to support more students.
Important Disclosures
Please note, the name and purpose of the fund displayed on this page constitute the authorized description of the fund by the Indiana University Foundation, Inc. Your gift supports the fund as described herein.
This account is an endowment. Your gifts to this fund will be invested in perpetuity to provide annual income to support the purpose of the account. Per Indiana University Foundation, Inc. policy, endowment accounts which do not ultimately become fully funded at the required minimum through pledges/gifts will be converted to an expendable account supporting the same purpose as the original endowed fund.