Make a gift
Please find and select the fund(s) you want to support.
Gifts will support scholarships for students in the IU South Bend Sustainability Studies program. Specific requirements must be met for students to receive funding.
Gifts will support the Sustainability Lecture Series in the Center for a Sustainable Future at IU South Bend.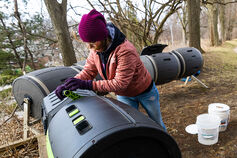 Gifts will support sustainability efforts at IU South Bend and within the community that help build social and environmental resilience.
null