International Student Fund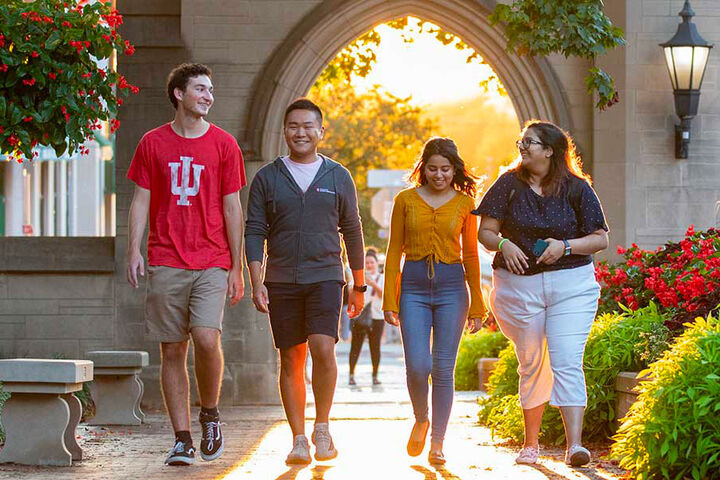 International Student Fund
Office of the Vice President for International Affairs
IU's global network grows each year as we welcome students from around the world to our campuses. Sometimes things do not go as planned. Every year, at least 260 international students on the IU Bloomington campus alone face challenges ranging from unforeseen medical bills to a parent's business failing. Gifts to the International Student Fund will provide life-changing support to help students persevere and pursue their dreams when unexpected challenges arise.
Additional Info
Imagine being a student in a new country, far from your family, pursuing your dreams, when an accident, illness, or other event beyond your control strikes. Suddenly you don't have enough money to pay your bursar bill for the next semester and your legal visa status is in jeopardy because you are required to register in a full course of study. Every year, at least 260 students on the IU Bloomington campus alone face these kinds of challenges.
Studying abroad in the U.S. takes passion and commitment to get through the rigorous immigration application process to secure a student visa. International students provide proof of funding to show they can afford to complete their degree, but we all know that the best laid plans can fall short under unexpected circumstances.
IU is committed to ensuring that students who make the extraordinary commitment to come to the U.S. to study can finish what they started. The International Student Fund is a lifeline for international students at IU who find themselves in unexpected financial trouble. Since 2001, the Office of International Services has helped roughly 5,000 students with over $5 million in awards.
The global pandemic hit the international student population hard and created more need than ever. The crisis was indiscriminate: Students from all backgrounds, countries, and socioeconomic statuses were affected. Students often could not travel back home, and faced emergency housing needs, food shortages, sudden demands for new technology, as well as individual medical needs related to COVID-19. Never before has our student safety net been tested to these limits.
Now is the time for us to make sure we address the needs of international students of today and build a safety net for the next crisis. Together, we can fund these financial setbacks out of existence, and make sure we grow the IU network with more people than ever before.
We invite you to join IU advocates from around the world in supporting the International Student Fund and establishing a robust safety net for international students.
Important Disclosures
Please note, the name and purpose of the fund displayed on this page constitute the authorized description of the fund by the Indiana University Foundation, Inc. Your gift supports the fund as described herein.