Kelley School of Business Shareholders Fund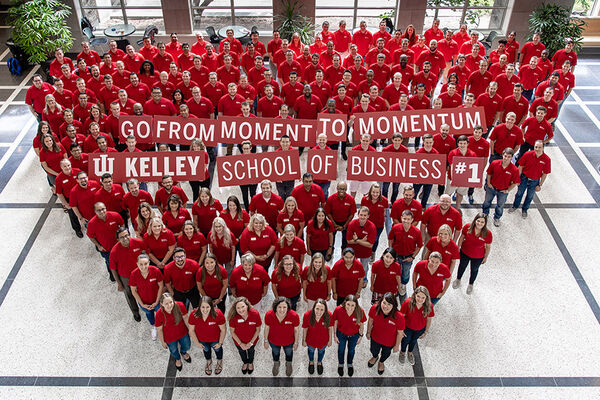 Kelley School of Business Shareholders Fund
Kelley School of Business - Bloomington
You fuel innovation when you give to the Kelley School of Business Shareholders Fund. Beyond transforming the lives of students, your gift impacts organizations and society through top-tier business education, research, and service. Your giving is what enables Kelley to have the resources to be among the most important business schools in the world.
Additional Info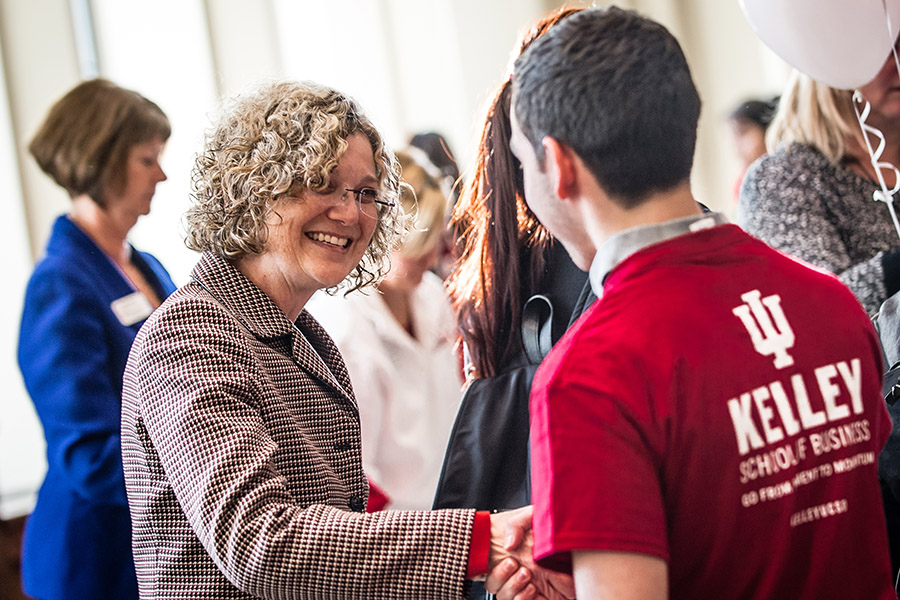 When you give to the Kelley School of Business Shareholders Fund, you fuel the Kelley School's momentum and give the best gift of all—the gift of education. The Shareholders Fund provides the Dean of the Kelley School and our faculty with the capital to deliver life-changing moments for our students. As a donor to the Shareholders Fund, you share in our legacy of success. Your unrestricted gift touches every aspect of the Kelley School and enables us to do what we do best, such as, but not limited to:
Attract talented students
Undergraduate scholarship support
Funding for graduate student visits
Recruiting events such as Kelley Preview Day, Kelley MBA Experience Weekend, and Accounting Leadership Weekend
Promote academic excellence
Business Honors Program events
Workshop-specific programming (consulting, investment banking, real estate, and more)
Case competitions
Research in our centers and institutes
Drive diversity and inclusion
Diversity initiatives that foster and support an inclusive student environment
Recruiting events to meet prospective students who are underrepresented, including women, in our graduate programs
Create a balanced student life and vibrant student culture
Student organizations; Induction Ceremony; orientation activities; MBA social events to promote student, faculty, and staff relationships
Mental wellness initiatives focused on events like Balance Week
Senior and MBA Graduate Recognition Ceremonies and programming
Steward our corporate partners and prepare students for recruiting
Roundtables and corporate recruiting events
Distinctive Kelley hospitality for our corporate partners, creating an unmatched recruiting experience and higher placement rate for our students
Enable global opportunities and experiences
Travel opportunities for students: undergraduate study abroad trips, Global Business and Social Enterprise (GLOBASE) for full-time MBA students, and global and domestic immersions for Kelley Direct Online MBA students
MBA Culture Night, where students from other countries share and celebrate their culture with their classmates
Impact Stories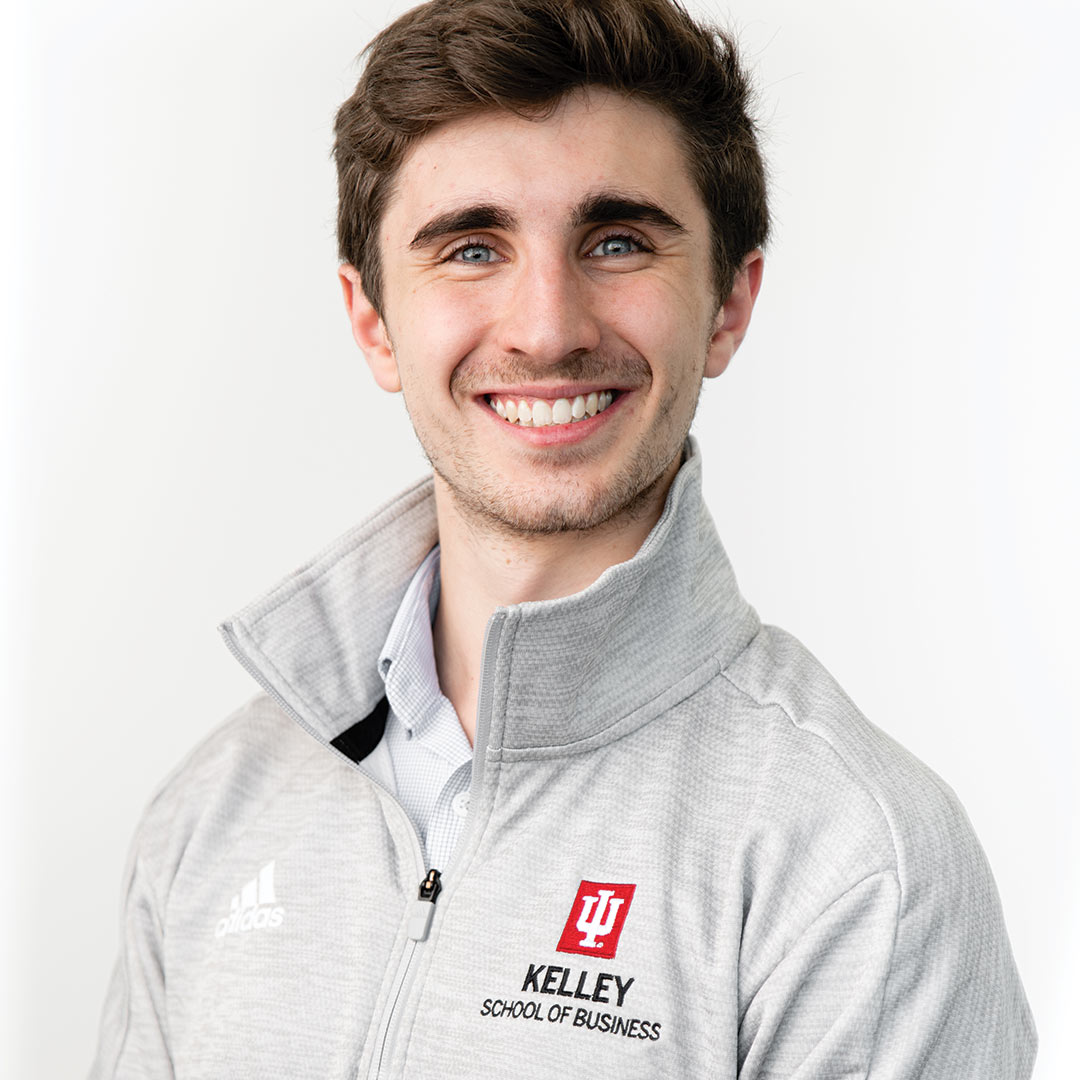 Kelley has been integral to my growth as a human being, student, and future business professional.
John Floros BS'22
Important Disclosures
Please note, the name and purpose of the fund displayed on this page constitute the authorized description of the fund by the Indiana University Foundation, Inc. Your gift supports the fund as described herein.