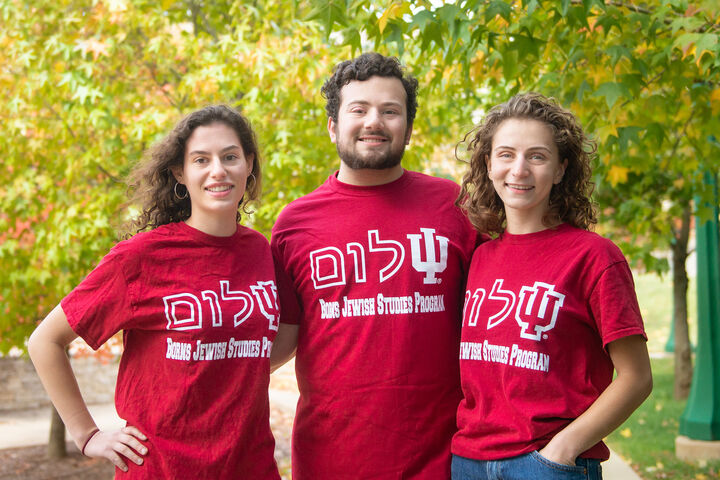 Jewish Studies Program
Robert A. and Sandra S. Borns Jewish Studies Program
Your gift helps maintain the excellence of the Robert A. and Sandra S. Borns Jewish Studies Program by providing general support of programs and activities, including student scholarships, grants, and fellowships; undergraduate and graduate Jewish Studies Student Associations; public lectures and other special events; and scholarly research and conferences. Your support gives students the chance to experience Jewish Studies at IU as a force for understanding, change, and cooperation.
Additional Info
Impact Stories
The IU Jewish Studies Program was a great launching pad for my professional career, not only providing a depth of scholarship in a variety of Jewish subjects, but also a supportive community of professors, advisors, and classmates whom I still connect with more than 25 years after graduating.
Jennifer Zwilling Chief Strategy and Campus Success Officer, Hillel International
Important Disclosures
Please note, the name and purpose of the fund displayed on this page constitute the authorized description of the fund by the Indiana University Foundation, Inc. Your gift supports the fund as described herein.