African American Arts Institute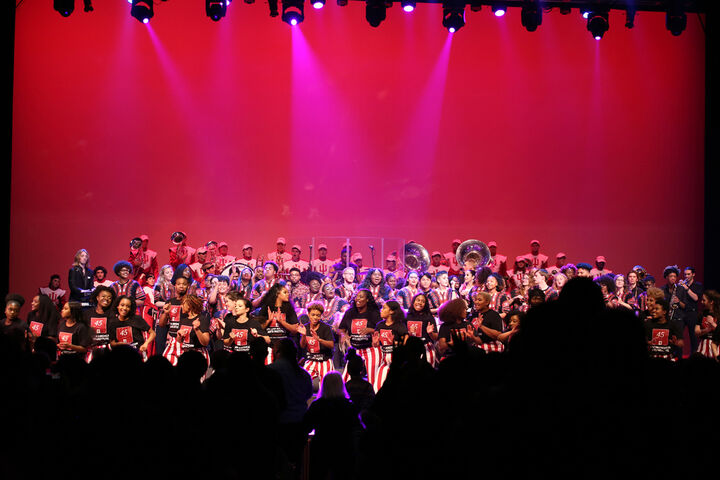 African American Arts Institute
Diversity, Equity & Multicultural Affairs
Gifts to this fund support the African American Arts Institute on the IU Bloomington campus and enable transformative academic and artistic experiences—from performing on stages around the world, to learning from esteemed guest artists and industry leaders, to engaging in professional-level recording and filming projects, and more.
Additional Info
The African American Arts Institute (AAAI), established in 1974, is the only organization of its kind in the nation. Designed to enhance academic achievement and promote persistence to graduation, the AAAI has provided opportunities for thousands of Indiana University students to explore their talents in performance, teaching, and arts management.
When you give to the AAAI, you:
Fund high-quality educational and performance experiences
Support the exploration of creative ventures, performance experiences, and travel related to performing
Help us continue to upgrade performance equipment essential to creating quality performances
Provide flexible funding to meet the needs of the AAAI as they arise
Make a gift to the African American Arts Institute today and help provide transformative cultural experiences for IU students.
Important Disclosures
Please note, the name and purpose of the fund displayed on this page constitute the authorized description of the fund by the Indiana University Foundation, Inc. Your gift supports the fund as described herein.